The Baby Detective
by Sarah Norris
After caring for my daughter myself for the first 3 months, Sarah came to help when I returned to filming. Her experience, insight and problem solving skills were invaluable, and ensured that everyones's needs were met.
Helping You Achieve Parenting Success
Learn To Solve Your Own Baby Problems
The Baby Detective, published by Orion, is the only parenting book that empowers you to solve your own baby care concerns.
Author Sarah Norris is one of the UK's most accomplished maternity nurses and understands that every baby, and every family, is different. During the last 25 years she has cared for hundreds of babies and worked with many celebrity parents including Sienna Miller and the Guinness family.
Drawing on her years of experience with 0-6 month babies, The Baby Detective is based around Sarah's unique principle of AIM, where parents are guided through the process of Assessing a problem, Investigating the possible causes and Modifying their behaviour in order to resolve it.
The Baby Detective is Sarah's life work, which has stemmed from her passion for empowering parents in a world of judgement and conflicting advice. It puts mums and dads firmly back in the driving seat, giving you the tools to face parenting challenges using your own intuition, as well as providing an insight into how and why environment, biology and personality affects your baby.
How to be your own Baby detective-an example of problem solving a real case study.
What things might be affecting your baby and causing problems.
Basic and essential record keeping, and how it can help you.
An explanation of how my problem solving system works, and how to use it to solve your own baby problems.
How to use my system to plan ahead and avoid potential problems whilst travelling or going to social or medical appointments.
Useful tools and equipment, all tried and tested by me over the years.
How to wind/burp your baby thoroughly, why this is important, and how insufficient winding can cause serious problems, or be the solution to many problems such as reflux, colic or inability to sleep.
Real case studies that cover a number of age ranges and situations.
What is, and is not normal behaviour and appearance in a baby including noises, movements, colour, rashes, appetite, hiccups, eyes, head shape, breathing temperature, birthmarks, sleep patterns.
How to recognise when you need help, and where to go to get that help.
Emergency strategies for coping with, and stopping a screaming meltdown in your baby, including an emergency routine to help give you time to think.
I'm Sarah Norris, a Baby Care Consultant and Parenting Coach
My work has taken me all around the world, and has allowed me to work with many wonderful and interesting families, including celebrity parents such as Sienna Miller, Jade Parfitt, James and Jessica Purefoy and several member of the Guiness family.
I have spent over twenty five years, often working 24 hours, 6 days a week, supporting hundreds of  families with new or young babies aged from newborn to 12 months old, and often helping with their toddlers and older children.
I see my job as making myself totally dispensable by the time I leave, I'm not just there to help parents…I'm there to educate and empower them to the point where they no longer need me.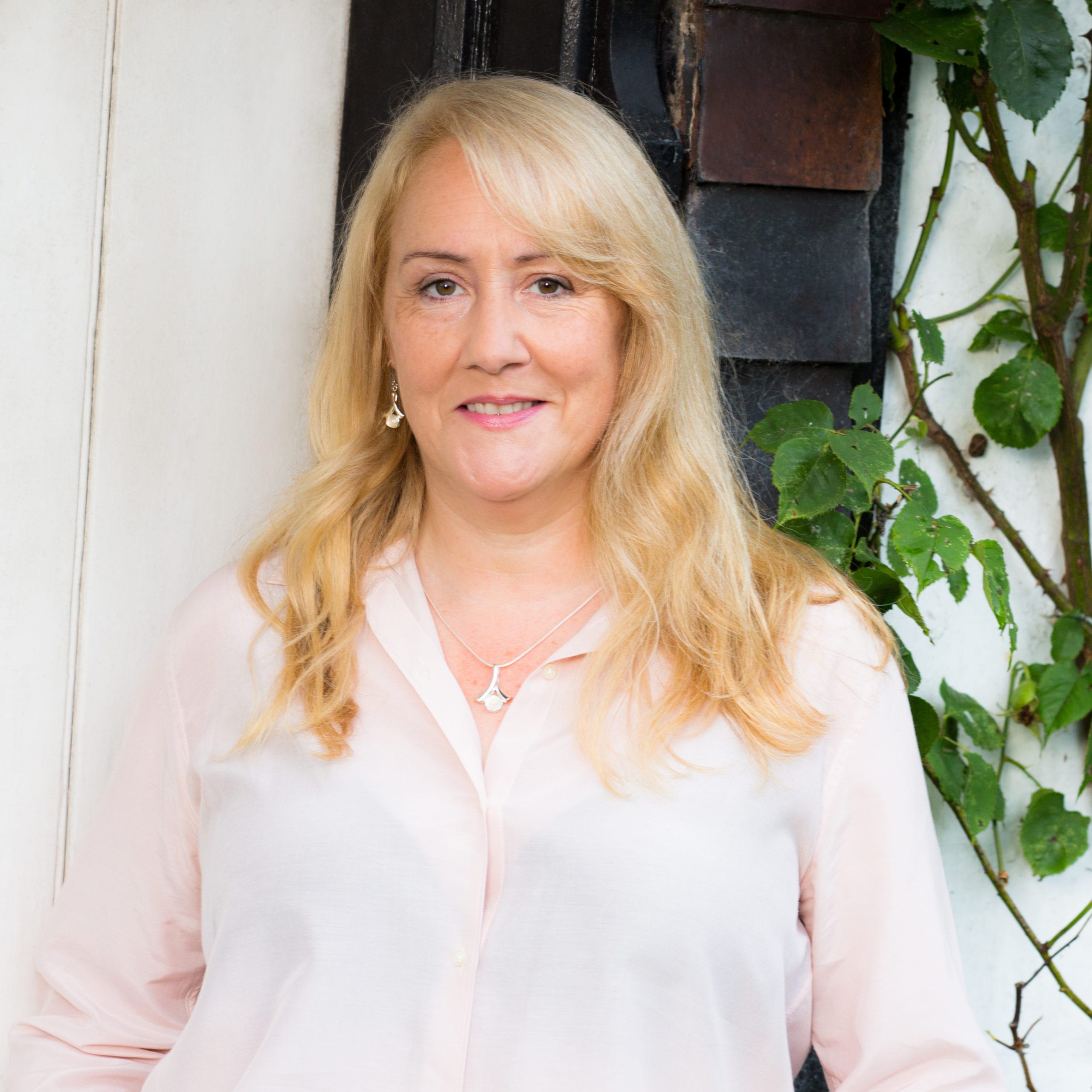 From the moment you open this book you are drawn into a non-judgemental, welcoming embrace from Sarah and it continues throughout.
It guides you rather than tells you, like a helping hand through the difficult experiences the parents of new borns can face. Anyone who knows me knows that I like facts and no-nonsense approaches.  There was nothing worse after having my son than asking a professional a question and been given a fuzzy kind of answer.  I wanted it straight.  This book does that.  It says "Hey, I know you are tired and exhausted but work with me on this and we'll have it sorted in no time.  I will teach you how to be in control"
I'm a mother of two and can safely say that the first 6 months of a baby's life is the toughest part – especially if you are new to parenting and are so eager and worried about doing it 'right'.
The wonder of 'The Baby Detective' is that it's NOT a manual, because there is no right or wrong way to care for a baby.  What makes this book exceptional, and in all honesty the ONLY book a new parent needs, is that it not only gives you tips on baby care but also the confidence to believe in your instincts and understand how to read your baby better.
All the stressful and baffling aspects of parenting become easier to handle and you can actually enjoy your baby.  This book is invaluable and I'm buying it for everyone I know with a new baby (even the ones that think they already know what they are doing).
The chapter on winding has helped my 1 month old go from waking 5-6 times a night to only once which is a game changer especially when you already have a 3 year old. I felt I could cope with anything after some sleep.
Well what an engaging, easy-going and informative read!
For someone doing a Degree in the field, I loved how well thought out information is. It is well presented and clearly has a lot of research and consideration behind each piece of advice. There is a lot of brilliant information that would be invaluable to so many parents out there, and I can happily say that I wish I had this when my Daughter was born!
The information is presented in a way that is mot only easy to read, but is so very interesting to consider! It is useful and engaging, and most importantly for me, the informations given is done in a non-judgmental way. All the advice has explanations for why it is being given, and why it is helpful to know.
I love this book for its practical solutions to what often seem like the insurmountable problems of a small baby. Norris delivers her solutions in a down to earth and thoroughly readable way. A must for all new parents!
I am recommending this book to anyone and everyone! As a second time mum, I didn't think i had that much to learn but this has been a really informed, educational read. If I could send the author flowers, I would!