Sarah Norris – The Baby Detective
One to One Parent Coaching with Sarah
Insight, confidence, support.
Get the practical help you need.
I can offer
 

immediate and effective help via phone and video link, and can give you

 

step by step guidance

 

and support with:
Breastfeeding, Formula feeding and Combination feeding
Reading your baby so you understand what they are telling you
Improving baby's sleeping habits
Learning to recognise and deal with wind/burping
Finding the right routine to help you rest and cope
Problem solving and troubleshooting
Integrating your new baby with your older children's needs
Becoming confident enough to cope, relax, and enjoy your baby
Helping You Become a Better Parent with Personalised Coaching
Do you want to become a more confident and competent parent, but don't know where to start ?
You've done the antenatal classes, but you still have so many unanswered questions.
You've read books, but they all tell you something different.
You have heard so many conflicting opinions that you don't know who to believe.
If this is you, wouldn't you like someone to guide you through the confusion, someone who is non biased and non judgemental, and someone who will tailor their advice to you, your situation, and your baby?
This is what personal parenting coaching is all about…this is what I do.
FREE 15min Phone/Video Call
FREE
This is a free chat to get to know each other, discuss what you need help with and figure out how I can best help you.
There is no obligation, its just an informal chat.
I'm looking forward to talking with you,
Sarah x
60 Minute Phone/Video Call
£150
You can use your call as a one off problem solver, or as a virtual booking by having one or more calls spread out over a few days, or alternate days, or whenever you like.
This would help you get settled after your birth, get in to a good routine, get feeding and good sleep habits established, and give you the confidence you need.
I can supervise feeds via the video, teach you how to wind and swaddle, leave you to practice overnight, then the next day, review how things were going.
Let me help get you off to a good start.

We all need help with our babies sometimes, and this is my ultimate package that will help you through anything that is going on with your baby, with you or with your family.
People have already successfully used this package to cope with
sleep problems
feeding
weaning
overwhelm
PND and anxiety
returning to work
routine to allow an entrepreneur to continue working after baby is born
recovery of parent after accident
reflux
routine to balance 2 siblings needs with baby
moving house
sick baby
isolated and unhappy mother
Our progress and problem solving takes place during 120 mins of video or phone calls (over a month), plus unlimited text, whatsapp and email support for 1 month from the first call.
We start with a zoom call where you have as much time as you need to share what you need help with.
*As a rough guide, we can usually get to the bottom of what is going on, and come up with a first phase of action within the first 60 minutes.
We discuss what steps you are happy to take, then I write a step by step action plan by email within 24 hours (usually the same day)
Then you get to work on our action plan, and we keep in touch via text, whatsapp, or email as often as you like between 8am and 8pm Monday to Saturday.
I keep a tally of all our calls but basically your 120 minutes are yours to use whenever you like over the whole month so you just let me know when you want to arrange a call.
All our calls are recorded via Zoom, and you will receive lifetime access to them through a secure link.
If you aren't sure if this is the best option for you, you can always start with a free 15 min chat to help you understand what else I offer.
I look forward to talking with you soon,
Sarah x
I'm Sarah Norris, a Baby Care Consultant and Parenting Coach
My work has taken me all around the world, and has allowed me to work with many wonderful and interesting families, including celebrity parents such as Sienna Miller, Jade Parfitt, James and Jessica Purefoy and several member of the Guiness family.
I have spent over twenty five years, often working 24 hours, 6 days a week, supporting hundreds of  families with new or young babies aged from newborn to 12 months old, and often helping with their toddlers and older children.
I see my job as making myself totally dispensable by the time I leave, I'm not just there to help parents…I'm there to educate and empower them to the point where they no longer need me.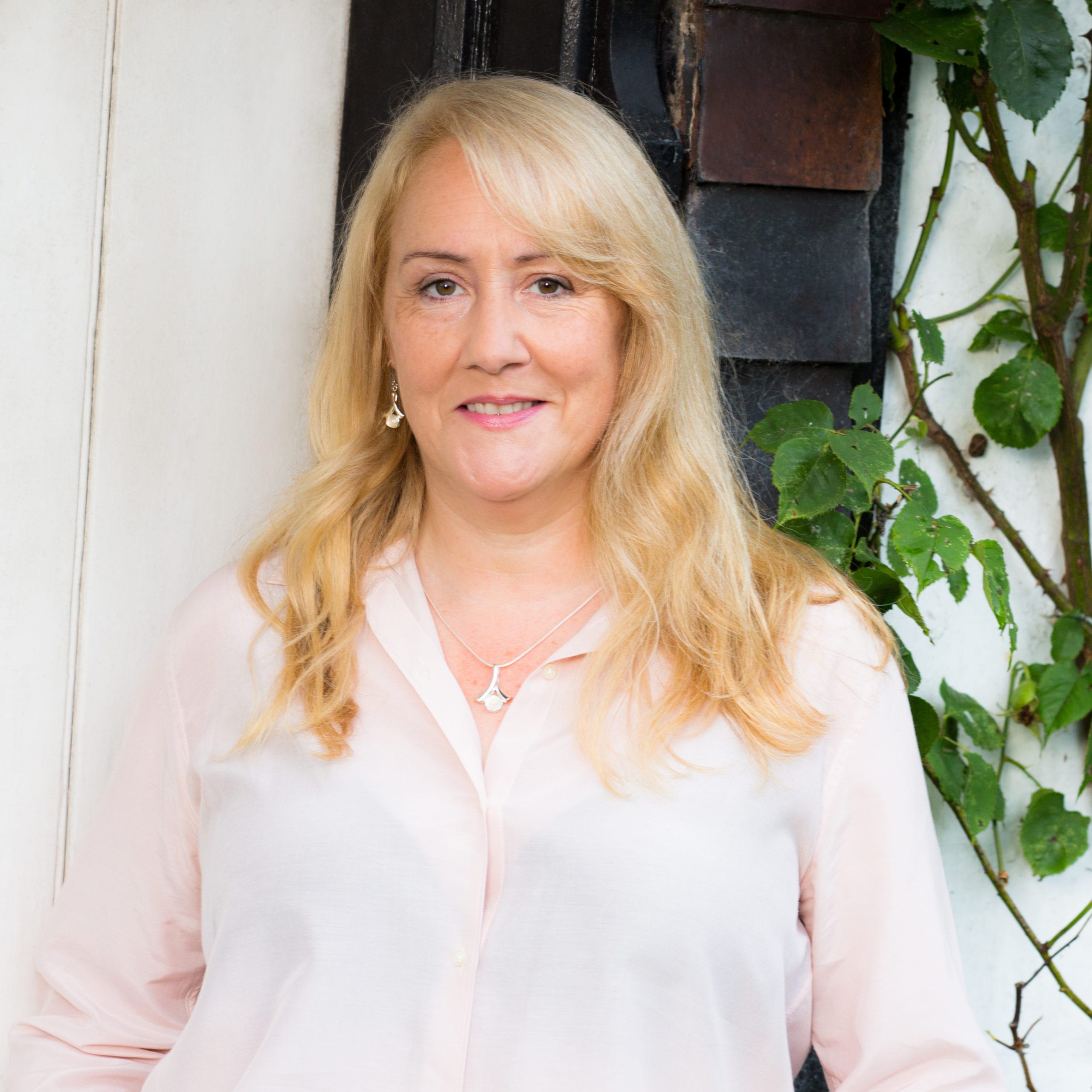 We employed Sarah Norris from when our youngest son was a week old on and off until he was 7 months. She is wonderful.
Sarah was able to fit into our busy and noisy family really well. She immediately got Walter into a routine that felt totally natural and unforced and that he thrived on.
Sarah has brilliant winding techniques. Walter was a windy baby and she was so patient at getting the bubbles out. It made him much calmer and more relaxed than he could have been otherwise. Sarah's swaddling was a revelation. I can't believe that I only discovered it on my fourth child. Swaddling was just brilliant for Walter and really helped him sleep for longer stretches.
Sarah was lovely with our other children (7,6,4) & they are very fond of her. She was very good at including them with their new brother, helping them to hold him while making sure he was protected.
Sarah travelled with us to Ireland twice and London many times, she came to three weddings and two funerals while Walter was only weeks old & also came with me to pony club camp where she had to juggle leading ponies with winding Walter.
She is a team player, she did her job with Walter very professionally and also contributed by helping out with various other thing from picking black currants, linking sausages, potting jam & reading to the older children to name some of the activities she helped with.
Sarah is a baby expert and she comes with my highest recommendation.
I have worked with several maternity nurses over the past few years, and I can say without hesitation that Sarah is the cream of the crop.
To begin with, Sarah is extremely experienced and talented at her job. I contacted her in a state of desperation after by baby son had regressed significantly on his sleep training and feeding. We had been traveling throughout the summer, and he was totally disorientated and unsettled. Within a couple of days of starting with us, Sarah already had him sleeping through the night. She very quickly managed to get the measure of his personality and individual needs. By the end of our month together she had taught me how to understand my baby and the ways in which he was communicating with me. When it was time for her to leave, I once again felt confident and capable.
Secondly, she is incredibly professional. The best example I can give is when the en-suite bathroom where she was staying flooded over night, and the room needed to be completely cleaned and disinfected. Despite having to cope with soaking carpets and misplaced furniture for the best part of a week, Sarah made no issue of this and carried on with her job without any complaint. She is always practical and adaptable, no matter the situation she is faced with.
Finally, it is worth mentioning that she is a very intellectual and interesting person to spend time with. She has written her own book, is part of several support groups for mothers, and has inspiring aspirations to reform the way mothers and babies are cared for in this country. It is often overlooked when employing a maternity nurse, that you will be spending a lot of time with the individual in a very intimate setting. The fact that I got to spend this time with someone so interesting and with so much passion in her beliefs was a delight.
Sarah has been an enormous asset to our family, and we can't wait to invite her back if and when our family continues to grow!
The first time I met Sarah was when she was doing some emergency work for close friends, I knew then that she was who I wanted by my side when the day would come that I would have my own baby. We interviewed a few other maternity nurses, but we knew Sarah would be just the person to help us through this amazing adventure we were about to begin.
Sarah arrived at our house a few hours after coming home from hospital with our son and instantly we felt in good hands. Throughout the following five weeks my husband, myself, and Sarah became a team and together she helped us learn about our baby; what things worked and what didn't, how to swaddle, how to sterilise, how to prepare to go out for the day with our baby, figuring out what routine worked best for our son, the list goes on and on. She taught us to listen to what our baby was telling us and how to decipher his code. My husband would sit and question Sarah every night for about an hour and she patiently sat with him and answered every single question. Never once was she disapproving, judgmental or overbearing.
When thinking of bringing someone to live in our home we were a bit anxious about living in close quarters with a virtual stranger, however are fears quickly dissipated; In fact, we found that actually we spent much of our time in Sarah's room chatting and learning. When finding out we were pregnant with number 2 Sarah was our first phone call, as we couldn't imagine going through this again without her by our side. Again, Sarah arrived not long after coming home from hospital. When I saw her I smiled, gave her a hug and said "I'm so happy you're here" and turned and went to bed knowing that my brand new baby was in the best hands imaginable.
I still call Sarah for advice when I'm stuck and use what she has taught me every day as well as pass on the knowledge to friends when they are having difficulty deciphering their babies. Sarah has become a member of our family and I will be forever grateful to her for helping make our introduction into the world of babies as amazing as it has been.
The Baby Detective
by Sarah Norris
After caring for my daughter myself for the first 3 months, Sarah came to help when I returned to filming. Her experience, insight and problem solving skills were invaluable, and ensured that everyones's needs were met.