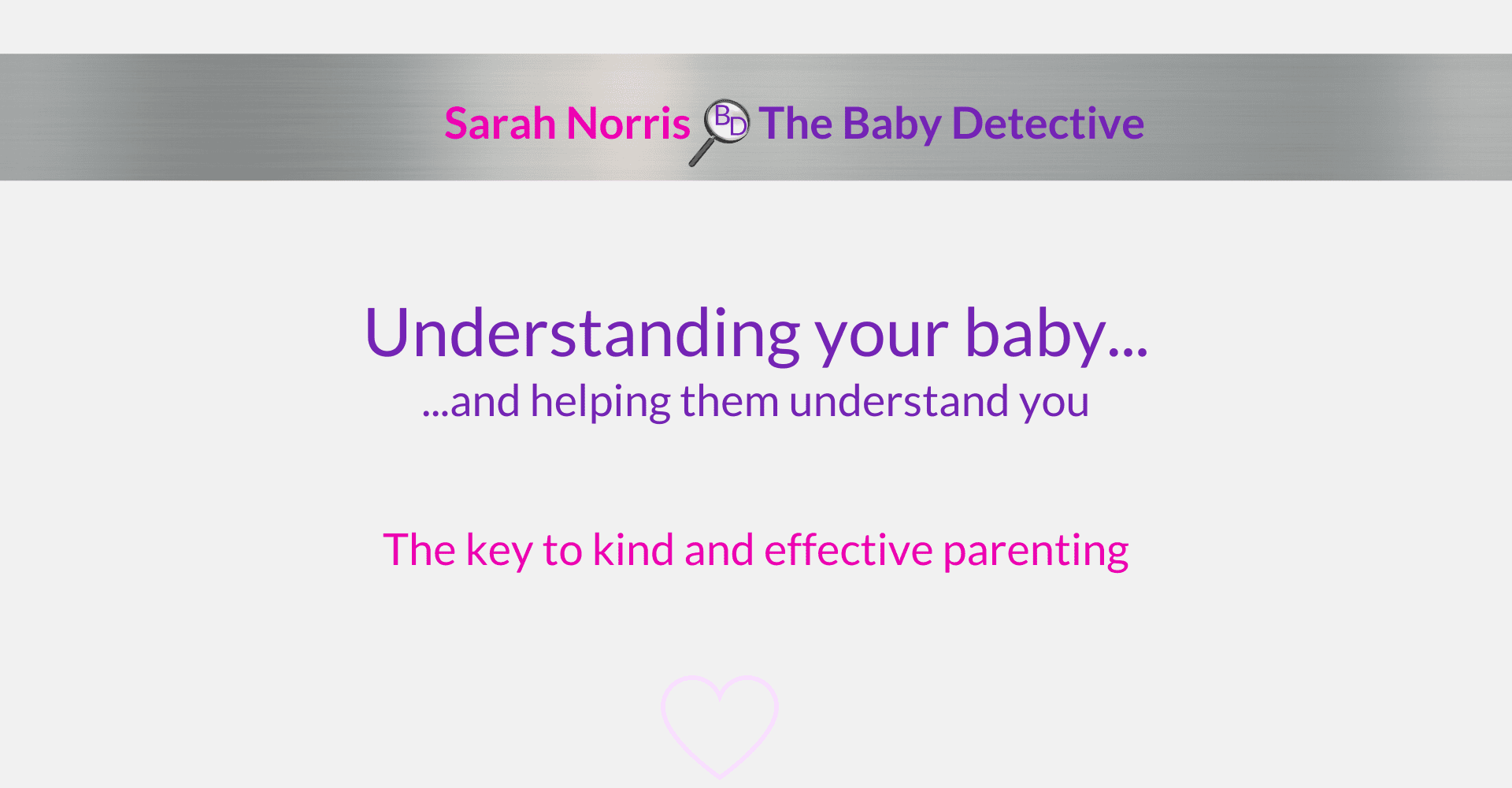 This FREE webinar, on Wednesday 15th July, at 2pm  is the first of its kind because it gives you real insight in to your baby, and helps you to understand who they are, and what they need to be happy and healthy.
In the 1 hour webinar I will be explaining
The 6 basic needs your baby has in their first year
What things are affecting your baby, both positively and negatively
How to understand who they really are and what they are trying to tell you
How to figure out what is going wrong and what you can change to improve things
How to communicate those changes in a way your baby will understand
I feel I have learnt so much from you and am much more confident about understanding what my baby needs – be it feeding, winding, sleeping or play.
Thank you so much,
Florence
I've spent my entire adult working life helping babies and parents, so I truly understand how overwhelming the thought, and the reality of being a parent can be sometimes, but that's why I created this webinar…to help you.
You want to know with certainty when and if your baby is hungry
You want to know why they are crying so you can help them in the right way
You want to understand when they are ready for sleep, and be able to help them settle calmly
If there are problems with boredom and frustration, teething, weaning,  sleep regressions or development you want to be able to figure out what your baby needs at that moment and give them the help they need.
When it's time to move forwards out of lockdown you want to know how to introduce your baby to friends and family, and how to re introduce older babies back in to a social life without them being overwhelmed and you being stressed…
…and that is what you will learn in my webinar, because by knowing and understanding your baby you will be able to manage, predict and plan with confidence, so whether you are pregnant, or already have your baby, this webinar was made for you.
Live 1 hr  Webinar
I will be using slides and a case study as I share my experience and insight with you and talk you through everything you need to know to start building your own foundation of kind and effective parenting
Q&A Session
At the end I will answer as many questions as I can, and I will remain available in the group for the rest of the day in case we run out of time in the webinar.
When ?
Wednesday 15th July at 2pm
Where and How ?
There is no sign up, so you don't need to give your email address, but the Webinar will take place in my free Facebook group, Lockdown Babies, so you MUST join the group in order to attend, by clicking the link below
Hello,
I'm Sarah Norris, also known as the Baby Detective because of my investigative mindset when I'm working with babies.
I've been working with babies for 26 years, and have directly helped hundreds of families in this time, either getting them off to a great start, or trouble shooting problems.
Everything I do is based on kindness, compassion and respect, and is backed up by science, research and experience, so you are in very safe and caring hands,
Sarah x